Magnetic Super Charge Connector - Lightning or Micro USB - Charge All Devices/Accessories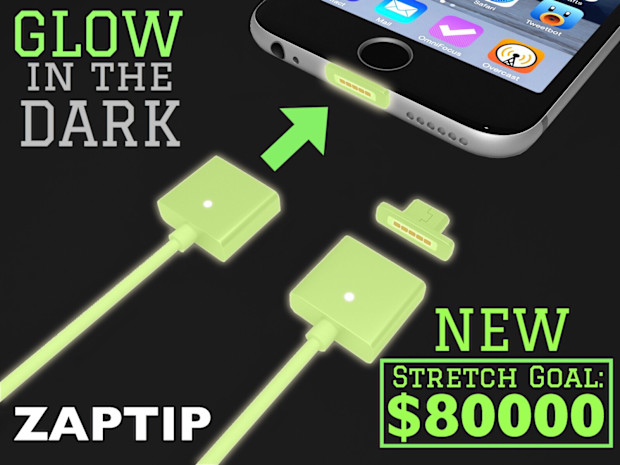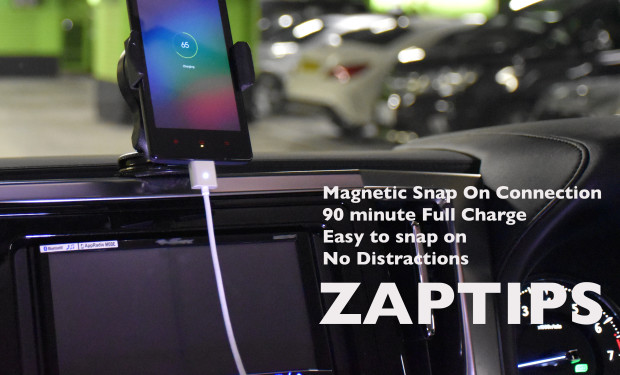 ZAPTIPs
is a magnetic connector which allows you to charge any device/accessory using a simple snap on connection with incredible speeds. In some cases almost twice as fast as other chargers.
How it works?
Insert the ZAPTIP Adaptor into the power socket of any one of your devices (Micro USB, Lightning)
Snap on the ZAPTIP Connector Cable which auto aligns itself and starts super charging instantly
Compatible with All Devices
ZAPTIP is compatible with all your personal devices/accessories, as long as it has a Micro USB or a Lightning power slot, you are good to go. Simply leave a ZAPTIP Adaptor inside any one of your devices and you are ready to snap the ZAPTIP into place and charge. We have been using the ZAPTIP to charge our smartphones, tablets, speakers, headphones, power banks and even our light book! Order multiple adaptors to use on more devices/accessories!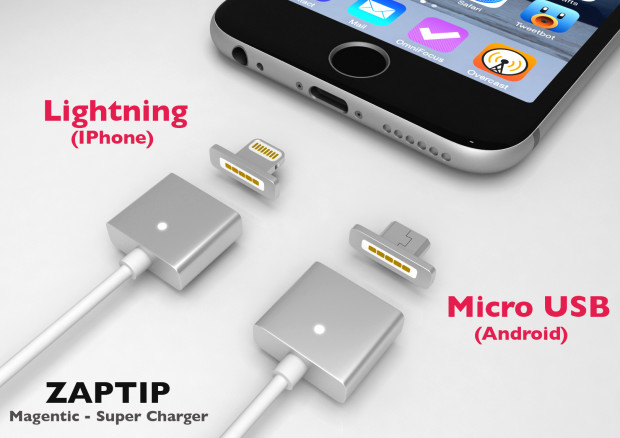 One Size Fits All, Reversable Cable
ZAPTIP fits all, whether you are using a Micro USB or Lightning Adaptor, the ZAPTIP Connector cable is the same so you only need to carry one cable for all your devices.

Leave ZAPTIP cables around the house and snap on your device when you need a Super Charge.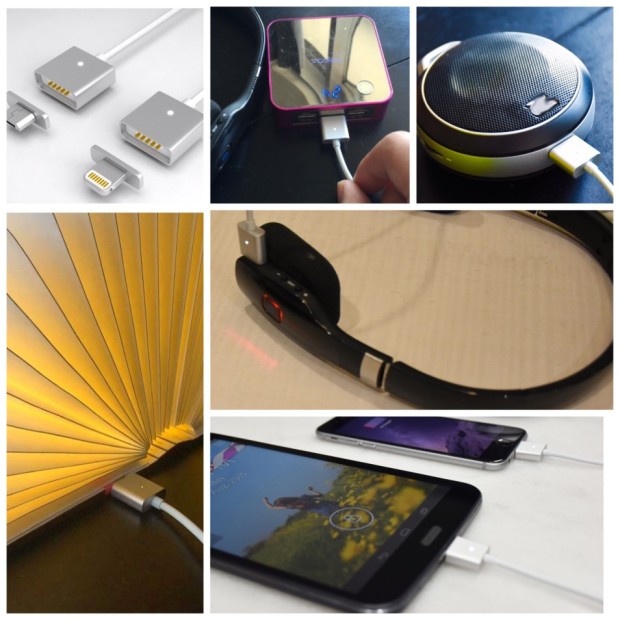 We have recently announced the release of ZAPTIP lux, limited edition. The most luxurious charging cable on the market. This one of a kind ZAPTIP cable has been hand made in with 100% leather.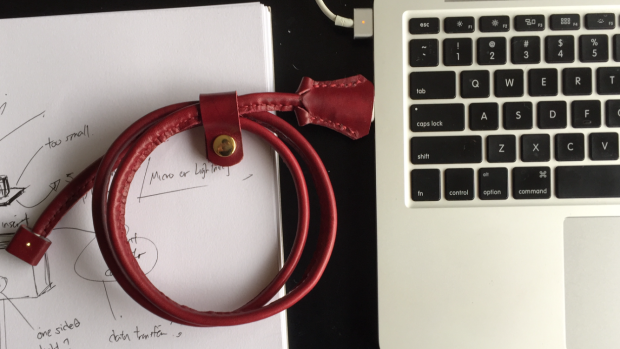 Choose a perk and pledge. We would recommend The Extension pack for personal users or The Family Pack so the entire family can share a common cable.
Choose between Micro USB or Lightning. Once we receive your pledges and the campaign has come to an end, an email will be sent out requesting your choices.
Shipping commences once the campaign ends. Pat yourself on the back and sit tight while we take care of the rest.
Pledge to Unlock More Colours!
Help us reach our goal and in return we will offer you more colours to match your devices! A new
surprise colour option will be revealed for every $10,000 pledged.

WANT A FREE ZAPTIP FOR ANOTHER DEVICE?
To receive your free extra ZAPTIP in addition to your pledge, simply follow the instructions below.
1) Share our campaign on Facebook (There is a Facebook share button on the left, or otherwise (www.igg.me/at/zaptip), please use this exact link to share.
2) Follow us on Facebook (Search for ZAPTIP on Facebook and follow us)
3) Screen shot both the above and send it to info@zaptip.net from your registered Indiegogo account.
4) Congratulations we will send you an email confirmation confirming your FREE additional ZAPTIP
How we got here?
Charge Labs has been designing and manufacturing charging cables for over 6 years. ZAPTIP is the result of months of prototyping, testing, perfecting and the passion to bring the world the easiest most convenient method of charging. Our team for months has been trying to improve on the common magnetic solutions for charging and came up with the ZAPTIP. Finally we are ready to bring ZAPTIP to market.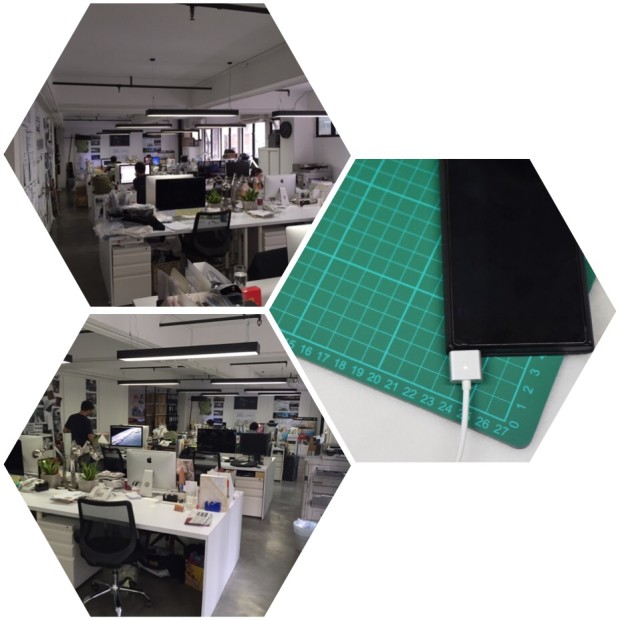 Contributions
As you can see below in the breakdown of our budget, more than 85% of the funds collected goes into the direct cost of making the ZAPTIP and shipping it to you. The starter pack is only $21 compared to the suggested retail price of $38 after the campaign. By pledging now, you not only will be the first to recieve ZAPTIPs but you will also save up to 50%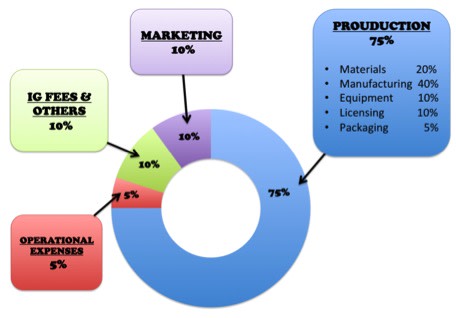 The Good news
We are ahead and have started production earlier than we expected. We are on track to ship our orders as per schedule.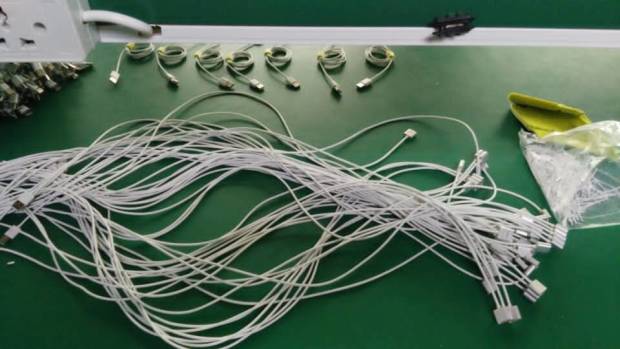 FAQ
When do we start shipping?
If we continue at this pace and we stick to our set deadlines, shipping will commence almost immediately after we receive your pledges.
When do I choose between Micro USB or the Lightning ZAPTIP?
When we recieve your pledge and the campaign has come to and end, an automated email will be sent out, where you will be able to choose between Micro USB of Lightning ZAPTIPs.
When will you hear from us?
We will be in contact with our contributors from the beginning right to the end. Updates with videos and photographs will be uploaded regularly. We will do our very best to keep you in the loop and make you a part of our process. However in the case where you need to contact us please do so at info@zaptip.net
How much is shipping?
International shipping fee is $3-5 for perks besides the Distributor options. Fees will be added once you have selected a perk.
Will you be getting MFI for your lightning adaptors?
We are currently working on this and will keep you updated.
Can I use the same ZAPTIP connector for both the lightning and micro USB adaptors?
Yes, we have designed our connectors to fit all ZAPTIP adaptors
How long does it take to charge my smart phone?
We have tested and average speed of 90 mins full charge across smart phones, in some cases twice as fast as regular chargers.
Can data be transferred through ZAPTIPS?
Yes, once connected to a computers USB port, ZAPTIP can sync as well as charge.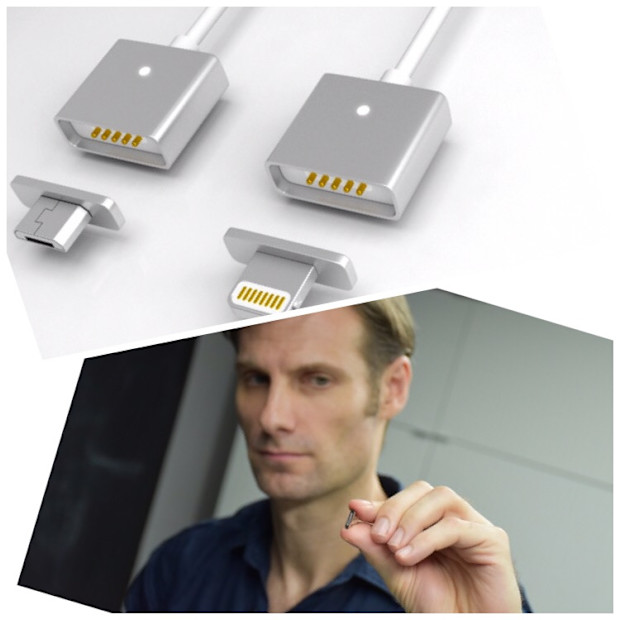 ZAPTIP was created as a solution to other magnetic charging solutions on the market. It's a unique charging solution developed to make the charging experience easier and faster for its users. Whilst there are other charging solutions on the market, ZAPTIPs is unique. Why?

Smart design/High Quality components: ZAPTIP is the smartest charger on the market, designed and produced with high quality components which helps to increase the charge efficiency in turn increasing the speed. Our team has tested an average of 90 mins for a full charge across 20 smart phone devices and in some cases twice as fast as other chargers. The ZAPTIP has an aluminum casing with gold plated plugs.
Compatible/Convenient: Available in both Micro USB and Lightning, no matter which adaptor you use, the cable remains the same every time. We have designed the adaptors to be compatible with an entire range of personal devices which use either lightning or micro USB power socket.
Easy to use and sync functionality: Powered by a strong magnet, the ZAPTIP cable is fully reversible. You will never struggle with finding the right side up of the cable ever again. It also includes sync functionality for the times where you need to connect your devices.
Options: We have just hit our first stretch goal which means together we have unlocked ZAPTIP in gold. We are hoping to exceed our other stretch goals so we can offer you ZAPTIPs in all colors, Silver, Gold, Black and Red. We have also released the one of a kind ZAPTIP lux cable which is handmade and 100% leather.