Clip it. Hook it. Hang it. Hack it. Free your hands and do more in your life.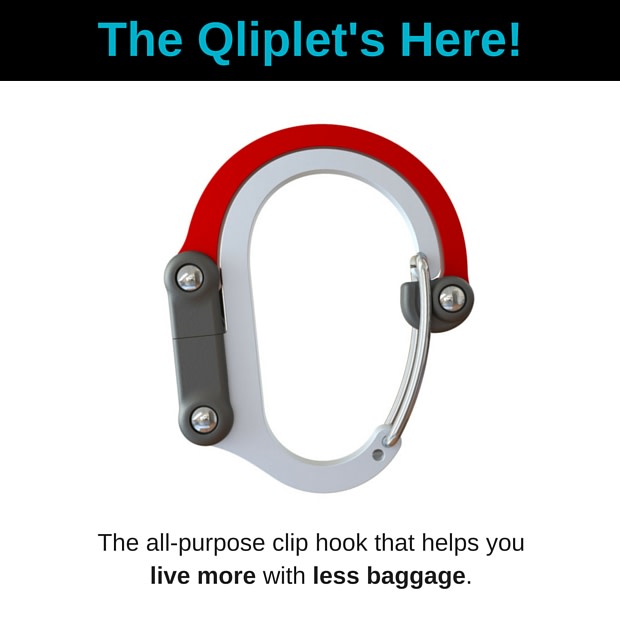 Some of life's greatest adventures require lugging a lot of stuff. The Qliplet is a revolutionary carabiner with rotating hook so you can
keep your hands free
and
do more in your life
.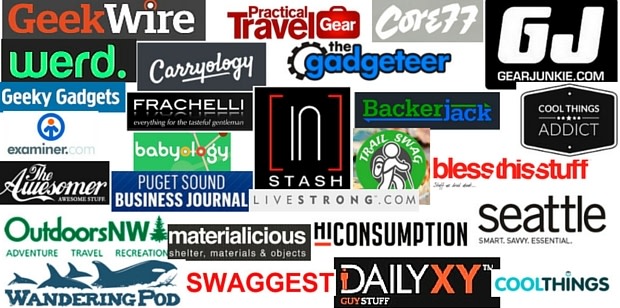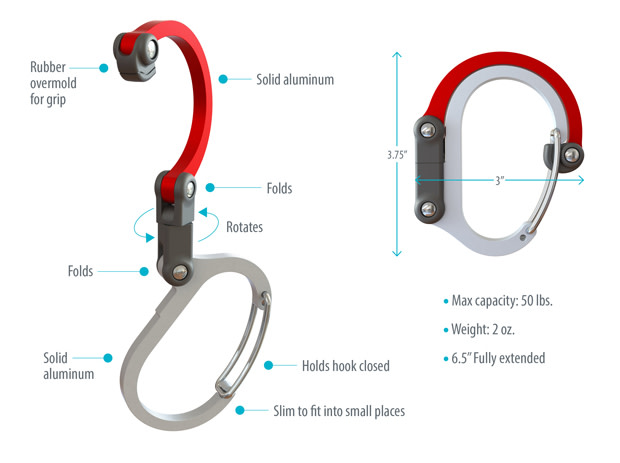 Materials:
Solid billet aluminum 6061 (aircraft grade); Nylon 6; stainless steel screw and rivets; rubber overmold
Finish: Anodization
Method: CNC (Computerized numerical control) machining for precision
Dimensions: 3" (width), 3.75" (length), 0.25" (metal arm thickness)
Weight: 2 oz.
Capacity: 50 lbs (inert weight only; not for climbing)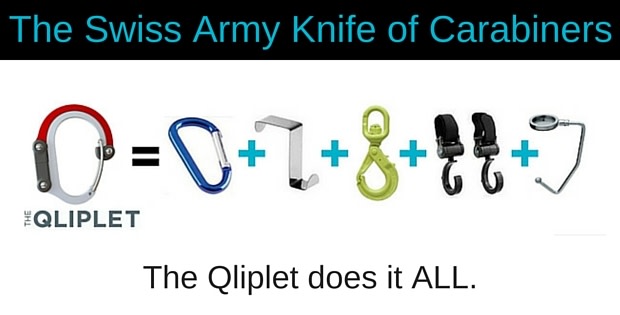 While the handy hook of the Qliplet lets you hang your things just about anywhere, its slim profile fits into narrow and small spaces.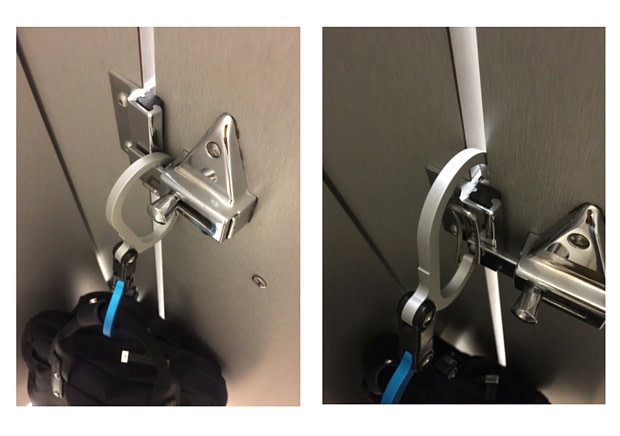 We've put together a series of rewards to thank you for your part in bringing the Qliplet to life. Bringing a physical product to market, especially in high enough volume so that everyone can afford one, is expensive, and it would be impossible without your help. We hope you love the perks that we've put together to help bring more fun and adventure to your life. The Qliplet will retail for at least $18 per unit once the campaign ends!
Add-ons
The Lulabop team loves products that help us go on adventures. Here are two Lulabop-branded products that, along with the Qliplet, will keep your things organized and secure.
The sleek Rolla Tag identifies your bag (or lunchbox or suitcase) but keeps your information hidden until you pull the scroll open.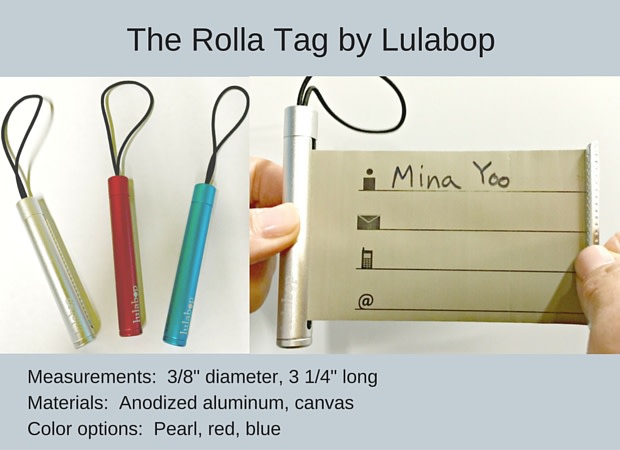 The Everything Bag is inspired by one of Mina's most used travel bags of all time. Perfectly simple, it is just big enough to fit everything you need, no matter what you do (we use it to carry tools, toiletries, tools, product samples, you name it!). And it has original Qliplet art on the front!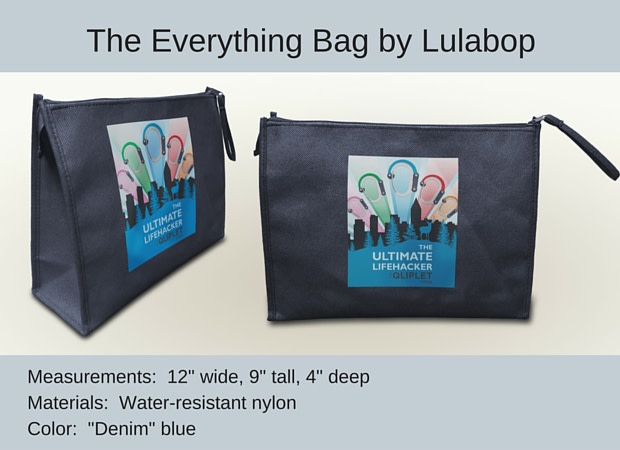 Perk Chart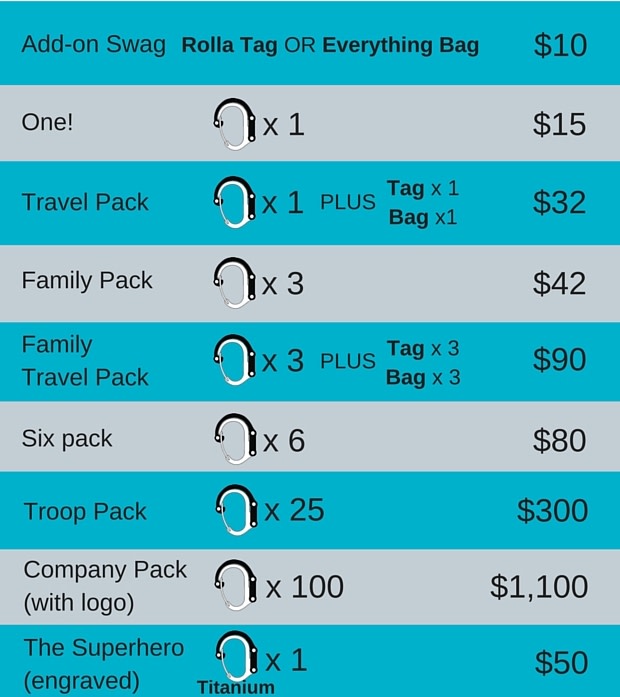 Choose from the following color options through a survey after the campaign.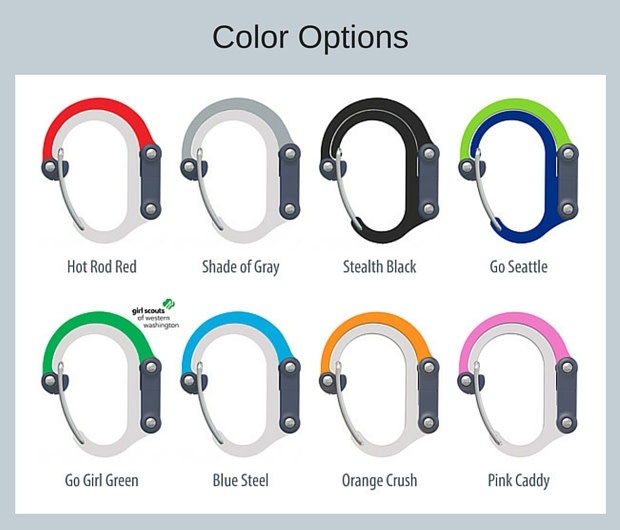 *About Go Girl Green: Twenty percent of Go Girl Green sales will be donated to the Girl Scouts of Western Washington (please see FAQs for why).

And if aircraft grade aluminum isn't good enough for you, we have a titanium model! We can engrave it with up to 14 characters, and we'll even put it in a black velvet pouch to show how special it is.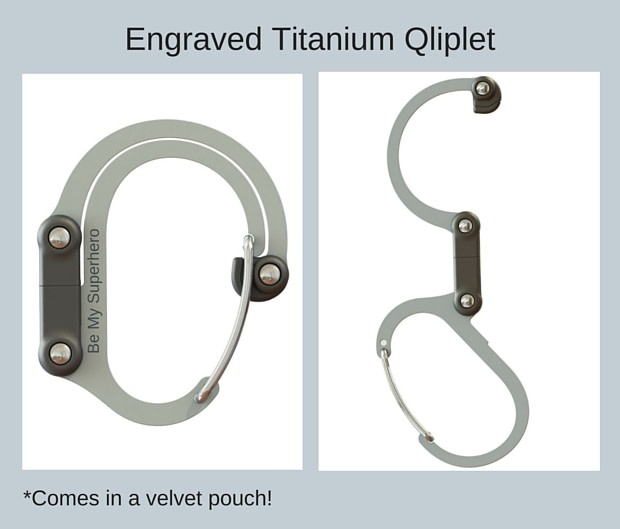 We have spent nearly a year perfecting our design and engineering and building a relationship with our manufacturing partner to ensure a smooth production process without delays. Because we are using CNC (computerized numerical control) machinery rather than die casting, there is no need for tooling which can take over a month. We will be delivering your Qliplets early December, just in time for holiday travel and gifting.


The Qliplet was invented by Mina Yoo, a mom, inventor, entrepreneur and someone who loves adventures of all kinds. When she had her first child four years ago and then started training to summit Mt. Rainier 5 months later, she realized that the only downside of many of life's most fulfilling adventures is that they require lugging a lot of stuff. Mina decided to start a business, Lulabop, devoted to helping you LIVE more, while carrying less stuff.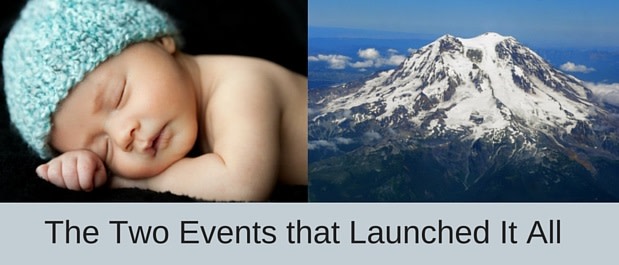 Her vision first became reality last year when Lulabop launched a campaign for its first product to great success. The Qliplet is a newly designed, smaller product created as a part of the original product line to give customers more options in size and style. Please see FAQs for more detail on how the Qliplet is different from its older sibling.
The Team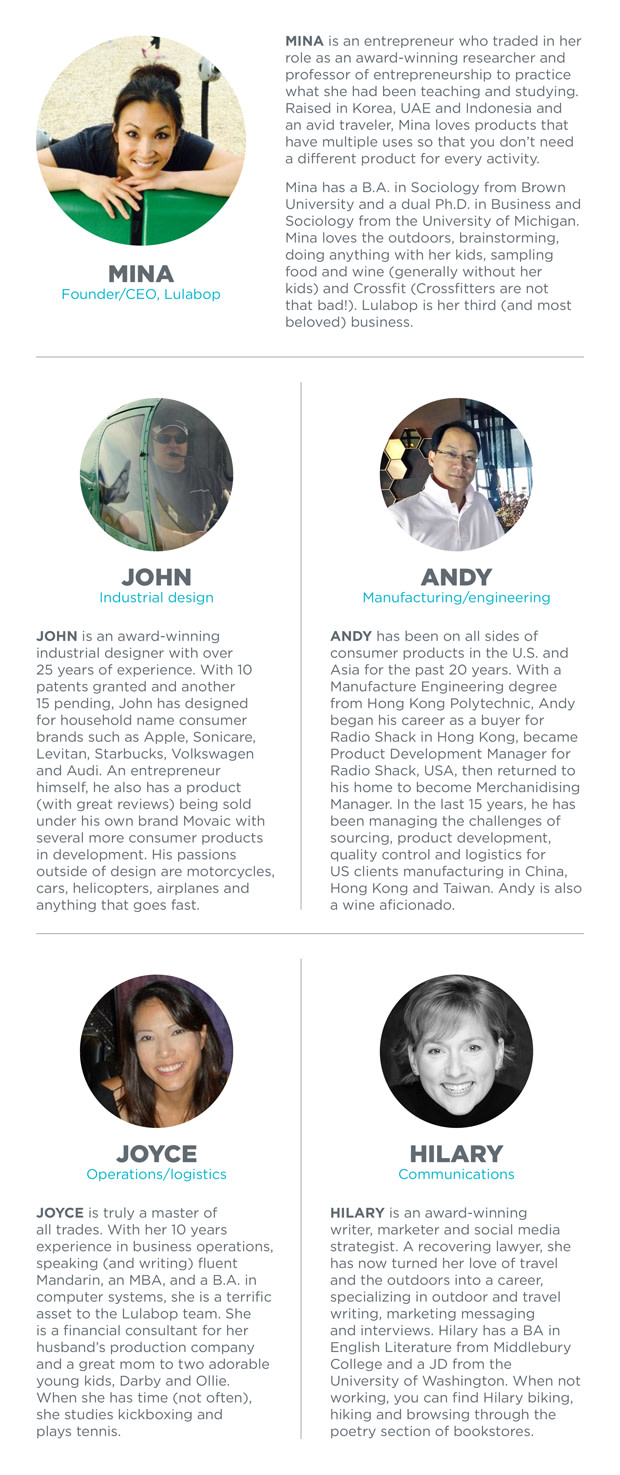 We know that there are some of you who are as geeky as we are and would love to know more about the design and manufacturing process. In the process of coming to our current design, we made endless 3-D prints and several prototypes in the actual materials. Luckily, 3-D printing is really cool!

Over the past year, we've built several rounds of prototypes of the Qliplet. We have put everything we learned about manufacturing, quality control and logistics from our previous product and created a process to ensure that all of our production goes as smoothly as possible. Our team has visited numerous factories to select one that understands our high standards of quality for material and assembly.
Our company already has a track record of delivering products to crowdfunding backers and has engaged in 7 production runs in as many months. The quality of our existing product is high enough to have been placed in large retailers like REI and Big 5 Sporting Goods, and our capacity is robust enough to fulfill these orders.
Despite our company's success so far, the reality is that producing goods in high enough volume so that they are affordable to all (we truly believe that the Qliplet will benefit EVERYONE's lives) requires capital. With your help, we can bring the Qliplet to life!

There are challenges for sure when manufacturing a product. Every lesson I have personally learned about manufacturing and delivery from my first product has been applied to the production planning for the Qliplet. I have furthered added two team members, John and Andy, who have extensive engineering and production experience (over 40 years combined).
Our team has also spent the past few months visiting manufacturers, interviewing them and reviewing their work to select the right partner. Having selected one, we have received several samples of the Qliplet and have worked closely with them to ensure that communication lines, quality expectations and delivery timelines are crystal clear. Andy, our manufacturing engineer, is based in Hong Kong and will maintain daily contact with our manufacturing partner and visit them at least weekly to ensure that we are on schedule and quality standards are met or exceeded.

1. How is the Qliplet different from its older sibling the Qlipter?
Last year, the Qlipter launched as a highly successful crowdfunding campaign.
To our delight, the Qlipter received immediate high praise from customers and reviewers for innovative design and functionality.
We also received several requests for a smaller version that would fit well in a palm and be more suitable for urban, parenting and travel uses. The Qliplet is about 20% smaller than the Qlipter and is completely re-designed. Our goal as a company is to give customers OPTIONS in size and style.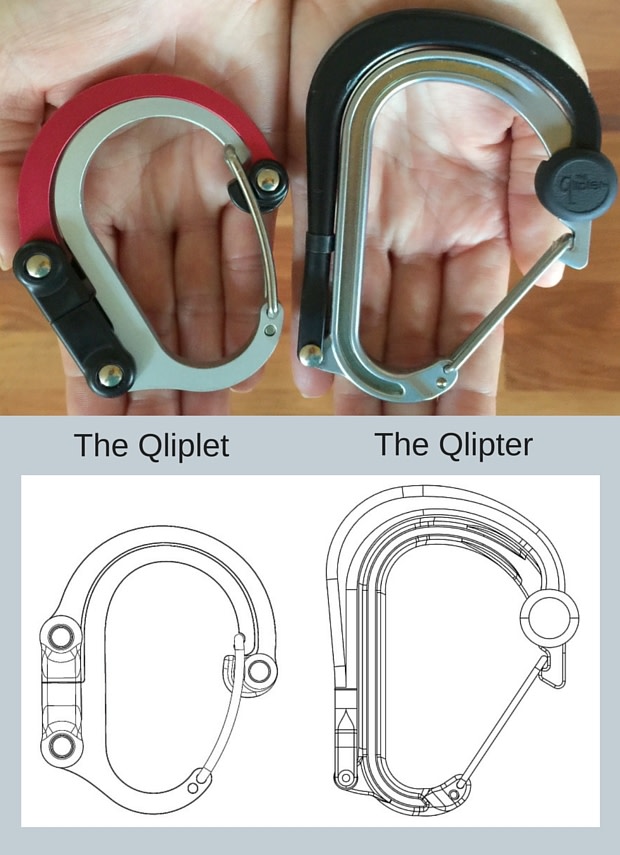 In terms of design, the Qliplet uses a completely different pivot system. Rather than having one rotation point and one folding point, the Qliplet has two folding joints and a rotating joint to help hanging items find their natural center of gravity.
Our closing mechanism has been redesigned as well so that the spring stay retains the hook when closed. The foot of of the hook has a rubber overmold to increase grip when resting on surfaces.
Lastly, the Qliplet is made out of solid aluminum using CNC machining while the Qlipter uses a die-cast process. This allows us to offer more colors and in a smooth, anodized finish.
2. What's up with Go Girl Green?
You might be wondering about the Go Girl Green Qliplet model in honor of the Girl Scouts of Western Washington. Although we are a small, start-up company, we wanted to find a way to give to back to our community. While there are many great causes, we are currently supporting the Girl Scouts of Western Washington because as a mom of a little girl and a volunteer content developer in the Cookie CEO program, I am personally aligned with the Girl Scouts mission of "building girls of courage, confidence and character who make the world a better place."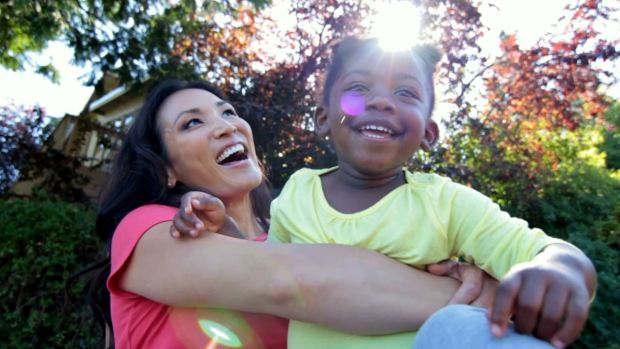 In light of the Girl Scouts of Western Washington's own recent IndieGoGo campaign (#forEVERYgirl), we wanted to help to support our hometown chapter and created a special model just for them. Twenty percent of the funds raised for this model of Qliplet will go to the Girl Scouts of Western Washington. Once produced, with your help, a portion of each future Go Girl Green Qliplet sold will continue to be contributed to them, as well. So, please help to fund the Go Girl Green Qliplet during our campaign and support the Girl Scouts of Western Washington in fostering the strong and capable girls our future needs!